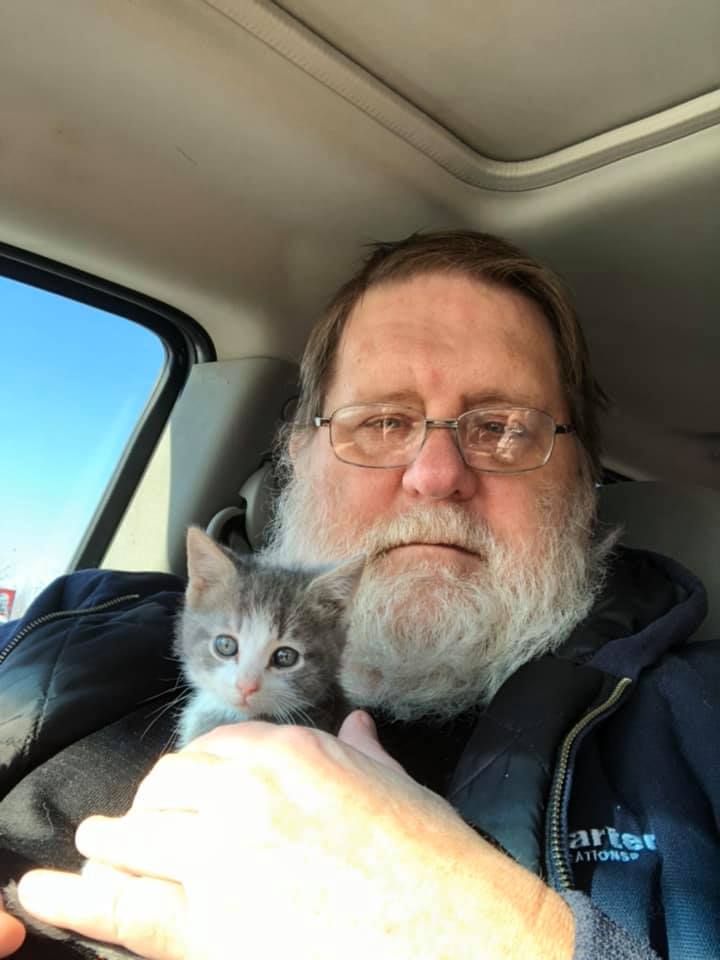 From Charlie Raschen
When I was deployed to the Middle East, I had stepped away from ST: Freedom; Bill made a point to call me on the phone and send texts to check up on me and ask how my family was doing. I had some days over there were the brightest point was Bill calling up and telling me about something funny that happened in the game, ask me about what was going on over there, and trade stories and laughs. He would even call my wife to see how the family was holding up with me gone. Over the years that I had known him, he had indeed become a part of my family.
Funny story: because Girl Scout Cookies were so expensive in Michigan, he would order them from my daughter in Virginia and we would ship them up to him. For some reason, the cookies in Virginia were $3 cheaper a box than they were in Michigan.
To show what kind of a person I am, I have most likely shed more tears about Bill's passing than I did year before last when one of my blood-relatives passed.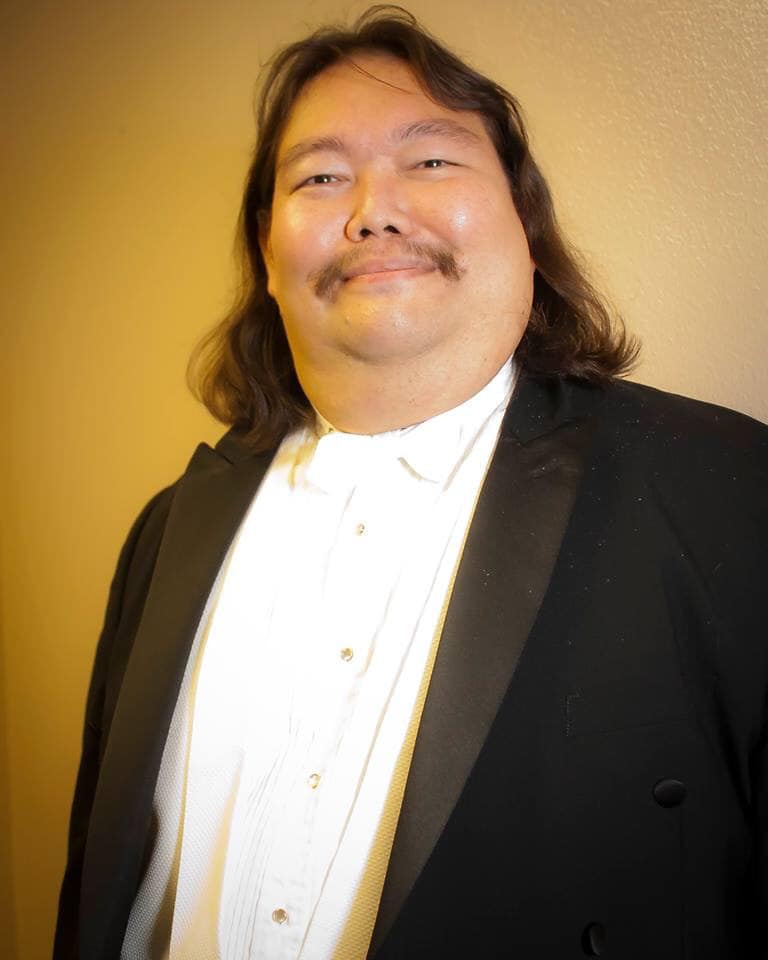 With great sadness, we learnt of Kaweo's passing in December 2019. Kaweo was heavily involved in STF by playing characters such as Lt (jg) Donald Johnson, USS Boudicca, Lt (sg) Joan Shrekt on the USS Dennison and Commander Olorin Okita on the Mithrandir. He was a friend to many and he will be missed.
Kaweo Hiroyoshi Kanoho, 42, of Hilo, died November 22, 2019. Born in Hilo, he was a travel agent and tour guide for Tours by Charlie and member of Hawaii Opera Theatre, Mae Z. Orvis Opera Studio, Hui Okinawa and Hilo Okinawan Cultural Club. Visitation from 3:30-5 p.m. Saturday, December 14, 2019, at Dodo Mortuary chapel in Hilo; memorial service at 5 p.m. Casual attire. Survived by father, Charles L. Kanoho, Jr.; sister, Nozomi Kanoho; and grandmother, Kuulei Kanoho, all of Hilo; numerous aunts, uncles and cousins.

Early in June 2003, we found out that one of our players, Kevin Kenny one of our Commanding Officers had died after a long battle with cancer. Kevin disappeared one day and we never heard from him again. After some investigation and attempts to track down what had happened, I received this email from a Canadian librarian who remembered us asking about him sometime ago.
Here is the death notice from the Ottawa Citizen on June 18, 2003:
KENNY, Kevin
In hospital, Saturday, June 14, 2003. Kevin Kenny age 47. Cherished son of Helen (Dickie) and the late Fred Farmer. Loving father of Kris and Matthew. Dear brother of Fred Farmer (Debbie), Gail Farmer (Melissa), Debbie (John Sheffield), Brian Farmer (Debbie), Don Kenny (Jennifer) and Kyle Kenny. Special buddy to Freddie Kenny and nephew of Lida Forbes. Lovingly remembered by many nieces, nephews and cousins. Friends may pay respects at the Kelly Funeral Home, 1255 Walkley Road, (east of Bank St.) Thursday from 7 to 9 p.m. A service in Memory of Kevin will be held Friday in the Chapel at 11 a.m. In Memoriam Donations to the Elizabeth Bruyère Health Centre appreciated.
This page will remain here and collect thoughts and feelings from people who want to contribute
---
In the fall of '99 I joined the FGN, not knowing what to expect. I trained in the Academy and was soon assigned the position as CSO on the new base Deep Space Gamma 1 (DSG1). During the following months, people came and went. Some stayed for a longer period and a few of those became friends.
Then one day we got ourselves a new CEO by the name of Joe Morrison, Was played by Kevin Kenny. Morrison soon became a drinking brother with one of my SPC Scientists and through those posts developed a friendship that only grew stronger.
Kevin had a great personality that allowed him to write great posts that everyone enjoyed reading. He also committed himself to the community of players helping us to develop the game. His inspiration and energy also became mine. From this moment I started to trail his back, knowing I couldn't go wrong.
To no one's surprise, Kevin became the first player on DSG1 to be promoted into the Command Staff as 2O. I was promoted to 3O at the same time, finally able to take the final step to Command. Working together to develop the plots and the station brought us even closer together.
But all things come to an end. Kevin was offered the position of FO at USS Boudicca under Sam Kaweo. I assumed the vacant position as 2O but things just weren't the same any more. It didn't take long before I joined the merry crew on the Boudicca as OPS and playing the game was fun again.
As it happened, a new station was built, SB Geneva, and Kaweo became the CO of the base, offering Kevin to be CO on USS Boudicca. He was very reluctant to accept the position but wouldn't tell me why. He did tell me however that he would accept only on the condition that I became his FO.
As much as I hated to leave DSG1 I didn't hesitate for a second. Kevin and me as CO and FO on our own ship was a dream coming true. We managed one complete unforgettable mission together and those have been my best months in the FGN. Kevin's e-mail address was kevin.kenny@sympatico.ca and my mind trick to remember that was to think 'Kevin Kenny, the sympathetic Canadian'. He had a unique way with people that made him the perfect CO.
At the end of the mission Kevin started to be absent from the game for increasingly longer periods. Blaming ISP problems he still didn't want his illness to ruin the magic. But after an ordinary post December 13, 2001, he never posted again. It was only then I learned about his condition. Assuming the role of acting CO on the Boudicca I nevertheless stopped hoping to hear from Kenny again.
It is with great sadness I learn that he finally lost the battle against cancer June 18, 2003.
Rest in peace Kevin, you were a great part of my life for several months and I will always remember our time together with fondness and gratitude for the honor to call you my friend.
Stockholm, June 24, 2003
Christer Sjöholm (Chris S.)
--------
911
We, the undersigned members of the Federation Gaming Network, wish to offer our heartfelt sympathy to the American people and the peoples of all nations who were attacked on Tuesday 11th September.
The atrocity of these terrorist actions have struck to the heart of every global citizen. We wish for the people of America and peoples of the world who were affected in any way by this attack to not feel alone. We want you to know that our support and thoughts are with you always in these times of crises.
Kaweo Kanoho, Hilo, Hawaii USA
Anthony and Wendy Keen, Melbourne, Australia
Nita Miller, College Station, TX, US
Sean Barnes, Cornwall, England
Walter Flaat, The Netherlands
Andrew Brannigan, Balbriggan, Ireland
Sal Hammond, Miramichi, New Brunswick, Canada
Hayley Kirton, London, England
Steve Lucas - Toronto, Canada
Chris Miller, Norfolk, England
Richard C. Ackerman, Sergeant, U.S. Army, Ft. Polk, LA
Brandon Johnson, Horseheads, NY
Franklin D Rogers, Fort Walton Beach Fla, USA
Matthew Elias, Moncton, NB, Canada
Erwin Anthony P. Nañez, Manila, Philippines
Franco Lionetti, San Francisco CA, USA
Andrew Osborne, Brisbane, Queensland, Australia
Laurence Durand, Quebec, Canada
Matthew Wrigley - Manchester, England
Joe Adragna, Toronto, ON, Canada.
Erica N. Cebrowski, Ottawa, Canada
Justin Smith - Albuquerque, USA
Jenny Jackson, Ontario, Canada
Daniel Richards - Surrey, England.
Craig Dyson, Hull, England
Guido Dorssers, Reuver, LB, the Netherlands
Bram Peeters, Linne, the Netherlands
Phil Rothwell - Warwick, UK
Mikella Touchstone, Pittsburg, California, USA
Kevin Kenny, Ottawa, Ontario, Canada
Christer Sjöholm with family; Malin, Linus and Rasmus from Märsta, Sweden
Michael Rosati, Boston, MA
Elizabeth Mazurok, Alberta, Canada
Katherine Mazurok, Alberta, Canada
Adrie Geuken and Liz Reay, Coventry, England
Star Trek : Freedom is a PBeM game, with players drawn from all over the world. Most of us have never met in 'real' life, but we have still forged close friendships with other members across the world-wide web.